Thank you very much for visiting my website page and exploring the fantastic work that I have done and continue to do to help orphans and vulnerable children in Kpando, Ghana.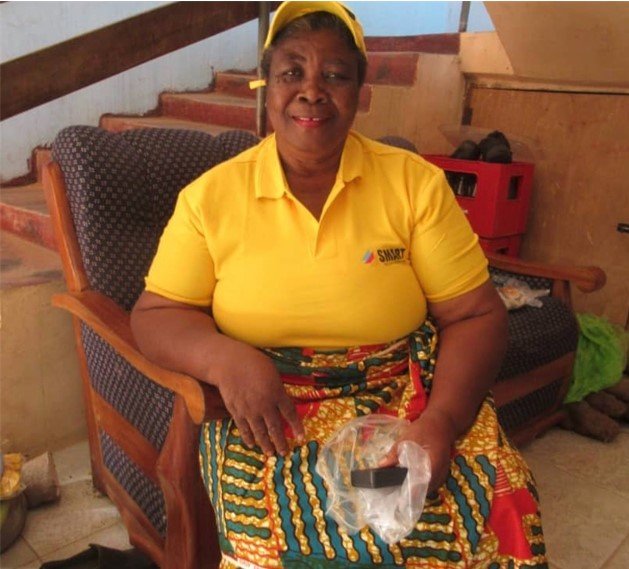 My name is Regina E. Djentuh, and affectionately called Mama Esi, founder of Ryvanz-Mia Childcare (RMC). I started RMC in the form of tragedy when I lost my loved ones, and as a mother of 4 children but two of blessed memory.
I am the founder of St. Patrick Anglican Church Sunday School at Kpando.  My main goal was to instill in all children the fear of God.
I grew up in the diverse small community in Kpando, Volta Region of Ghana where I was taught the importance of hard work from my parents. I learned how to sew dresses and bake bread which assisted me in having primary education and partly secondary education due to financial difficulties. My resilience and encouragement made me established a vocational training called Esime Vocational Institute in Kpando, which I am the proprietor and founder that trains and assist young women in vocational skills to especially those who could not afford to go to school at the time to be enrolled in my vocation school free of charge. After setting up the children's home, I was fortunate to meet a Canadian named Peta Hall, who volunteered at the Children's home who saw the need for me to further train people with the skill assisted me in setting up Dzidefo Women Cooperative as an inspiration to my career.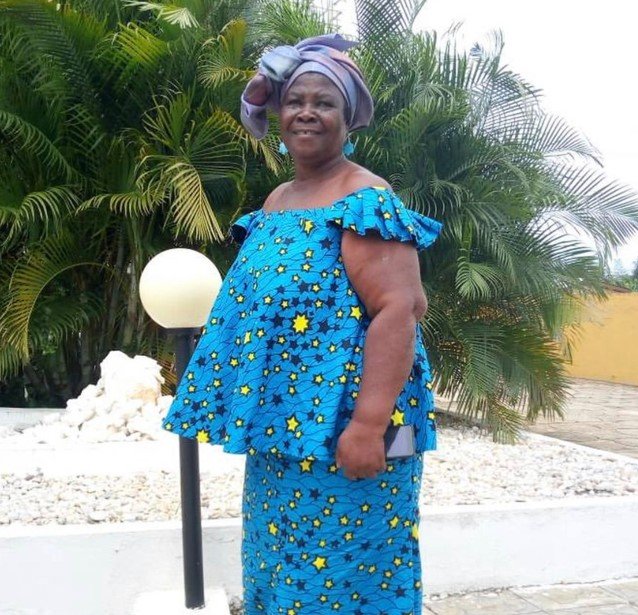 Giving Back and Service to Humanity.
In 2006 I noticed the plight of vulnerable children in our community. I became inspired to open my home for vulnerable children after losing my loved one; I decided to help vulnerable children in their memory. The home was named Ryvanz-Mia after her deceased daughter (Ryvanz) and their first volunteer from Village Volunteers (Mia).
I felt fulfilled when I offer help from a genuine heart desire to serve as a foster parent, a mother with a passion and love has these children become a part of my life, regardless of their background. For me, it's not the recognition for doing something good. Still, the passion, love, and positive feeling from within, knowing that I'm giving something that brings light and happiness into other lives of orphan and vulnerable children.
As a fashion designer by profession, and the founder of Ryvanz-Mia, I spend the profits from my handy work and local shop to cater for the children in ensuring their needs are met. I believe in the power of volunteering as an essential tool for change, both in the giver's life and the one who receives it. I would also like to be involved in continuing to strengthen at-risk, vulnerable children through quality education, business development, and financial assistance.
My passion and future goal are to admit more children to Ryvanz-Mia Childcare if funds are made available through donations to support. My fulfillment as a foster parent is seeing them grow to achieve their aspirations and greatness in life.
Special Invitation to All Potential Volunteers
I'm extending my special invitation to you to join me to champion a worthy cause. Visit the home if you share my mission, vision, and long-term goals by volunteering, partnering or donating to support any of our projects.
Would you please email me now? I would love to hear from you and discuss how we can work together.
 Finally, please find space in your heart to come along with us to support our vulnerable children to have quality education.
Please get in touch with us, visit us and donate generously to our cause.  A lot of love to all my past and would-be volunteers.