Thank you very much for visiting my website page and exploring the fantastic work that we have done and continue to do to help orphans and vulnerable children in Kpando, Ghana.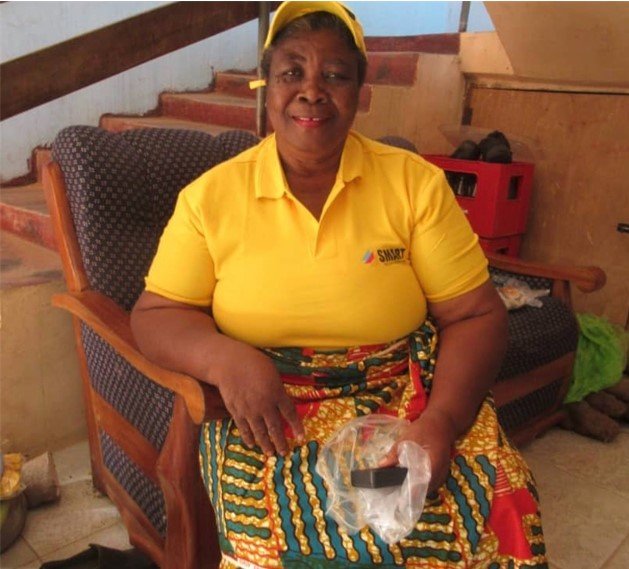 Regina E. Djentuh, a revered and beloved figure within her community, is better known as Mama Esi. Her passion for child care led her to establish Ryvanz-Mia Childcare-Ghana (RMC), an organization she founded in response to a heartbreaking tragedy. As a mother of four children, she experienced the pain of losing two beloved family members but channeled her grief and love for children into creating RMC.

Mama Esi's devotion to her Christian faith motivated her to establish the St. Patrick Anglican Church Sunday School in Kpando, a community located in Ghana. She recognized the importance of instilling a fear of God in all children from a young age and was determined to provide a source of spiritual guidance and support to the children in her community. Through her work with the church and RMC, Mama Esi has touched countless lives, demonstrating her unwavering commitment to providing care and support to children and families in need.
The founder has a remarkable story of resilience and determination. She hails from Kpando, Volta Region of Ghana, where she grew up in a diverse small community. Here, she learned the value of hard work from her parents, who taught her how to sew dresses and bake bread. Despite facing financial difficulties, she managed to complete primary education and part of her secondary education before dropping out. But she refused to let circumstances stop her from pursuing her dreams.

Through her strong will and determination, she established the Esime Vocational Institute in Kpando. As the founder and proprietor, she trains and assists young women in vocational skills, focusing mainly on those who cannot afford school. Her school charges a minimal fee, and she especially offers free training, allowing underprivileged women to learn valuable skills.

The founder's dedication to her work caught the attention of a Canadian named Peta Hall, who volunteered at the Children's Home. Hall recognized the need for further training in the skills the founder was imparting, which led to the establishment of the Dzidefo Women Cooperative, further inspiring her career.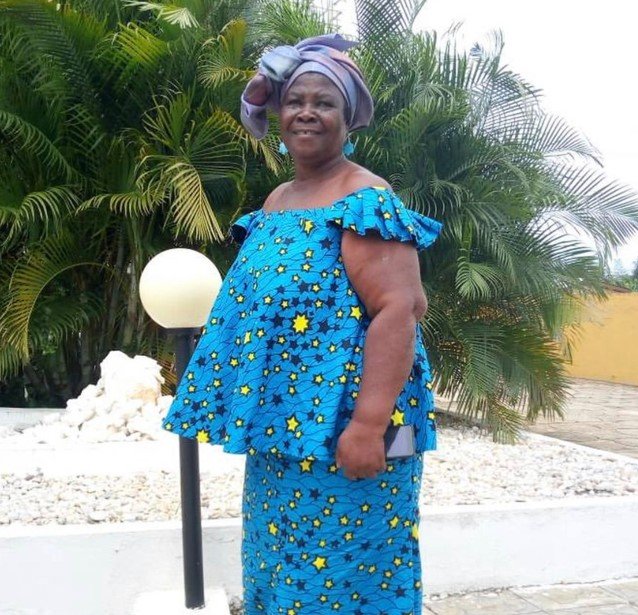 In the year 2006, the founder of this organization noticed the dire state of vulnerable children within her community. Her heart was heavy with grief as she had lost a loved one, but this tragic experience inspired her to take action. With an unwavering determination, she devoted all her resources to establishing a home for vulnerable children who needed support and care. And so, the establishment was officially named Ryvanz-Mia, in honor of her deceased daughter Ryvanz and their first Village Volunteers volunteer named Mia.

It brings her immense joy and fulfillment to help these children as she serves as a foster parent and mother with unwavering passion and love. She sees these children as integral parts of her life, regardless of where they may come from. Her efforts are not driven by a desire for recognition or accolades but rather by the genuine desire to make a positive difference in the lives of these orphaned and vulnerable children. It fills her with positive emotions and happiness to know she can bring light and joy into their lives.
As a fashion designer and founder of Ryvanz-Mia, she uses her profits to meet the needs of children. She believes volunteering is a tool for change and wants to strengthen children through education and financial assistance. Learn More.
Her Passion & Future Goals
As a certified foster parent, she aims to admit more children with the help of donations to support them. All donations to the organization go directly to the programs. She finds fulfillment in seeing the children grow and achieve their aspirations.
Join us in supporting vulnerable children to receive quality education. Contact us, visit, or donate generously. Thank you to past and future volunteers.
Special Invitation to All Potential Volunteers
Join the founder in championing a worthy cause by volunteering, partnering, or donating. Visit our website to learn more. Please email us to discuss how we can work together.