We all have a collective responsibility for leaving the world better than we met it. However, some people go a step even further. If you feel a strong desire to help others, then you can become a volunteer in our Ryvanz-Mia Childcare community.
Why Volunteer with Us?
No man is an island of resources or knowledge. At least, a part of our success can be attributed to the contributions of others. Along the line, you must have had people who played instrumental roles in your life. It is only ideal to repay this "debt," and this is a good reason to become a volunteer. Apart from this motive, there are other benefits of volunteering:
You find happiness and fulfillment around our children.

Happier people generally give more and vice versa.

You learn more in becoming a volunteer, you see life from a different perspective as interact with the children and the community.
You build life-lasting relationships with the organization. You do this with co-volunteers, natives, beneficiaries of your service, and other associates.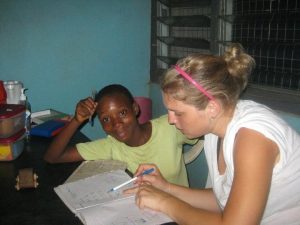 There are several ways to become a volunteer. You can donate cash, properties, time, and efforts to a cause. Some ways to help are:
• Caring for a foster family, especially children, the aged and widows. These extremes of age often need extra attention, adult literacy class
• Volunteering at local schools and our preschool Hope Memorial School. Often, teachers and educators do not receive enough credits. Offering educational infrastructure is a good way to uplift their spirits. Sponsor a project.
• Coaching a local youth team. Many talented children out there do not have the right support. They need effective management.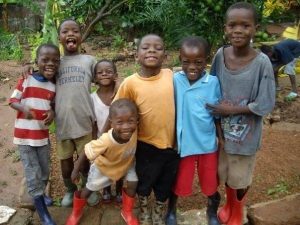 • Serving a community board. Non-profit organizations like Ryvanz-Mia Childcare needs extra support at times. If you have administrative talents or board experience, your ideas would be very useful.
• Tour guide. Touring centers, an art gallery, museums, zoos, etc. could make use of your service. If you enjoy being around people, then this is a great opportunity.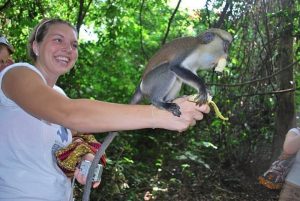 • Offering medical services. Health is a core part of everyone's life. People would always need medical services.
• Virtual administrative volunteering for two hours. The world is a global village, and you can offer your services even from the comfort of your home. Feel free to contact us
Become A Volunteer in Our Community
Our community provides a platform for you to serve whole-heartedly. We believe that age, race, education, cultural beliefs, etc. do not stop us from truly being who we are. Click on link to watch the happy dance of Ryvanz-Mia children and volunteers.
Whether you are a youth, college student, retiree, religious group, government organization, you can become a volunteer. Give something today. Apply today.